1. Download and install IFTTT app.
2. Create an IFTTT account and log in.
​ Add eWeLink Smart Home Service
1. Tap "+" plus sign on the right of 'Make your own Applets from scratch".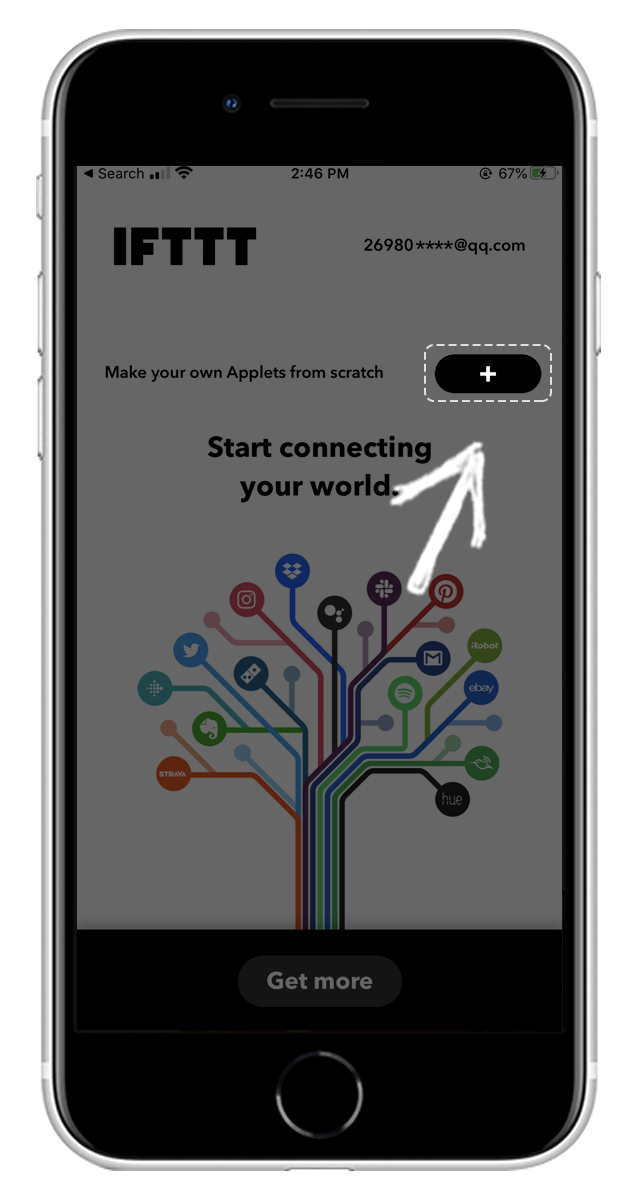 2. Tap '+This'.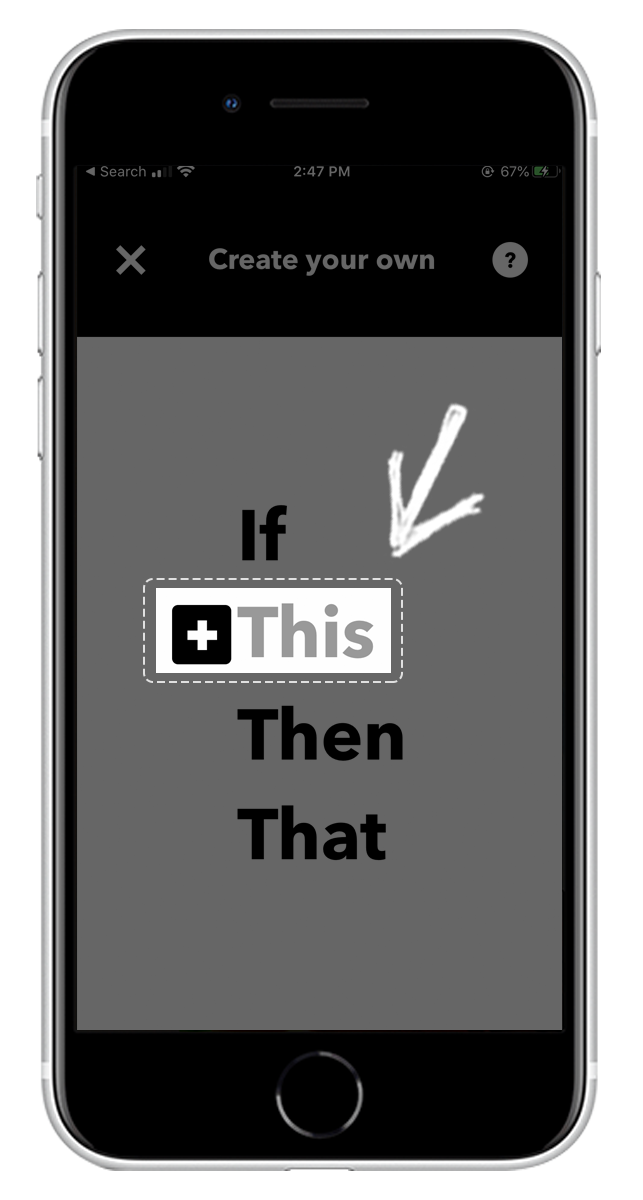 3. Enter 'eWeLink' and select eWeLink Smart Home service.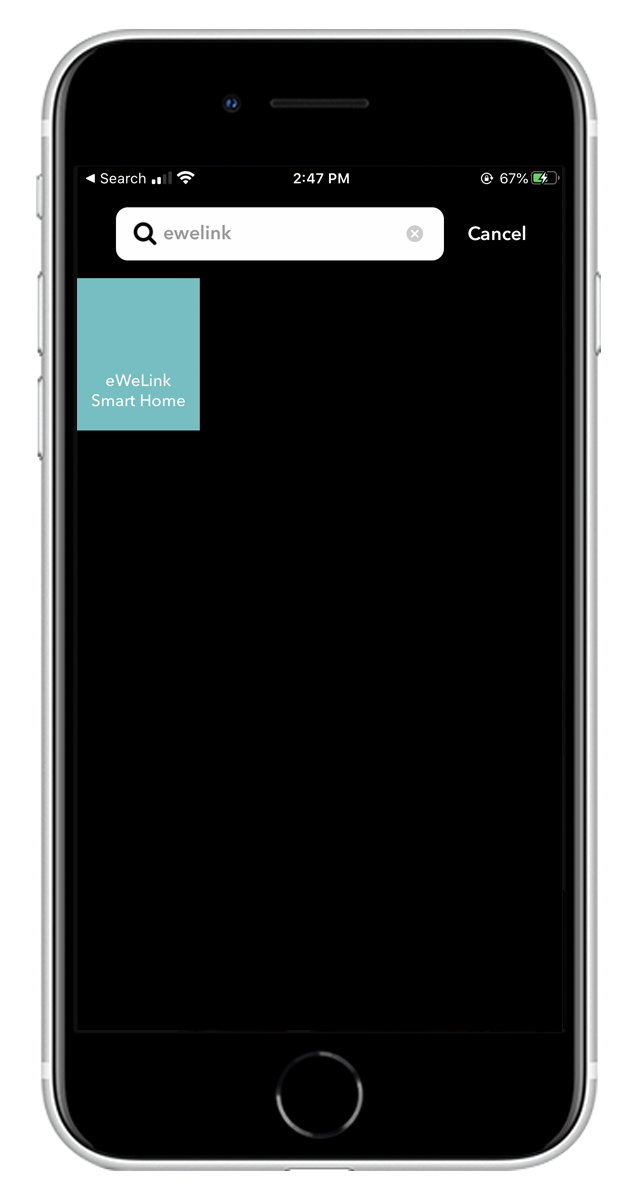 4. Choose the trigger for your applet. For example, select '1 Channel Plug turned on or off'.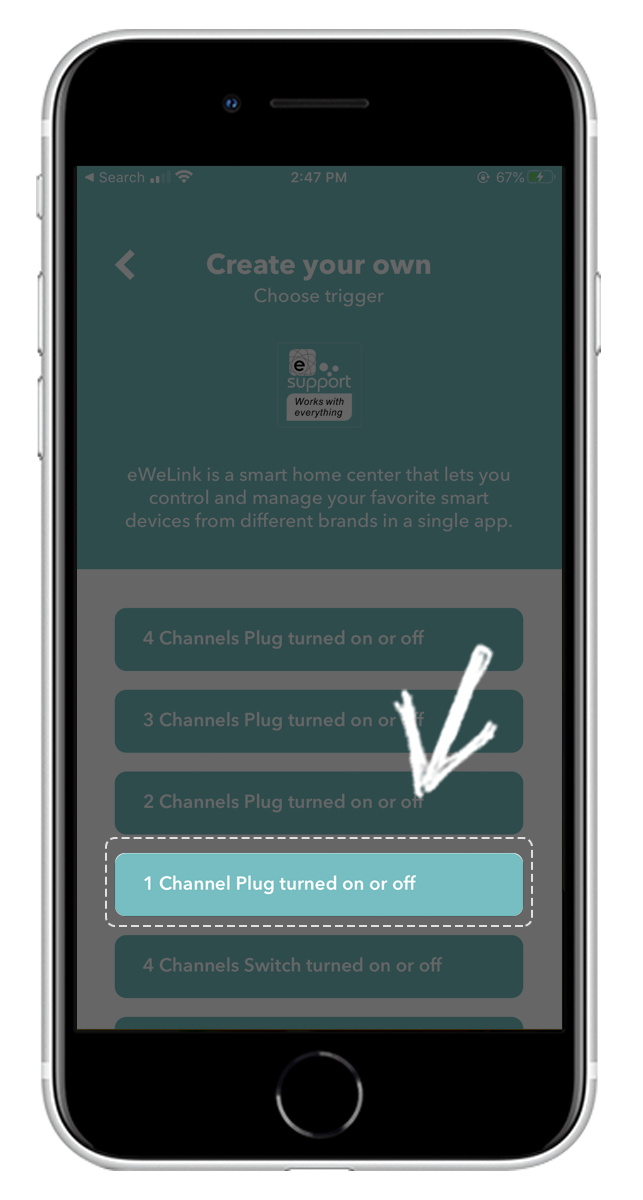 5. Then you will be requested to connect with eWeLink Home service with your eWeLink account.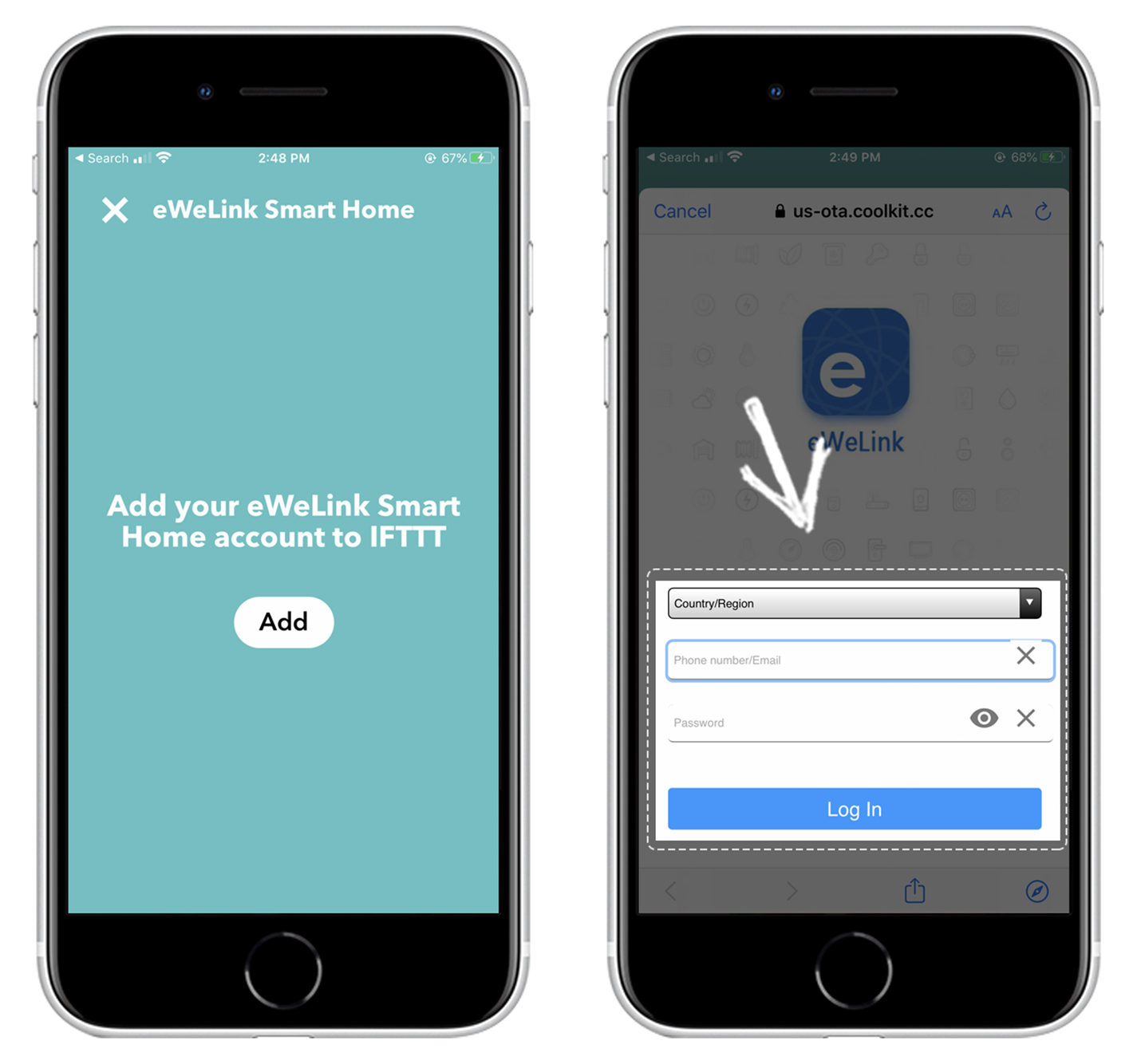 6. Select your country/region, enter your eWeLink account and password. Tap 'Log in'.
1. Select the device you want to use as trigger.
2. Select the triggering condition of the device.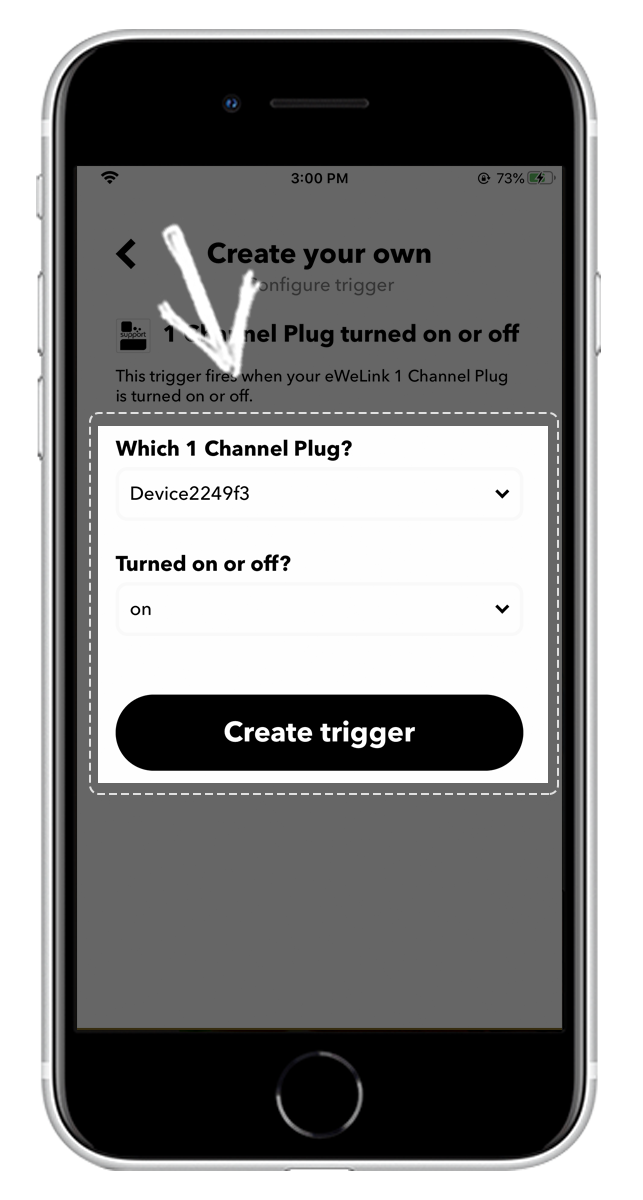 3. Select which device to respond to the trigger.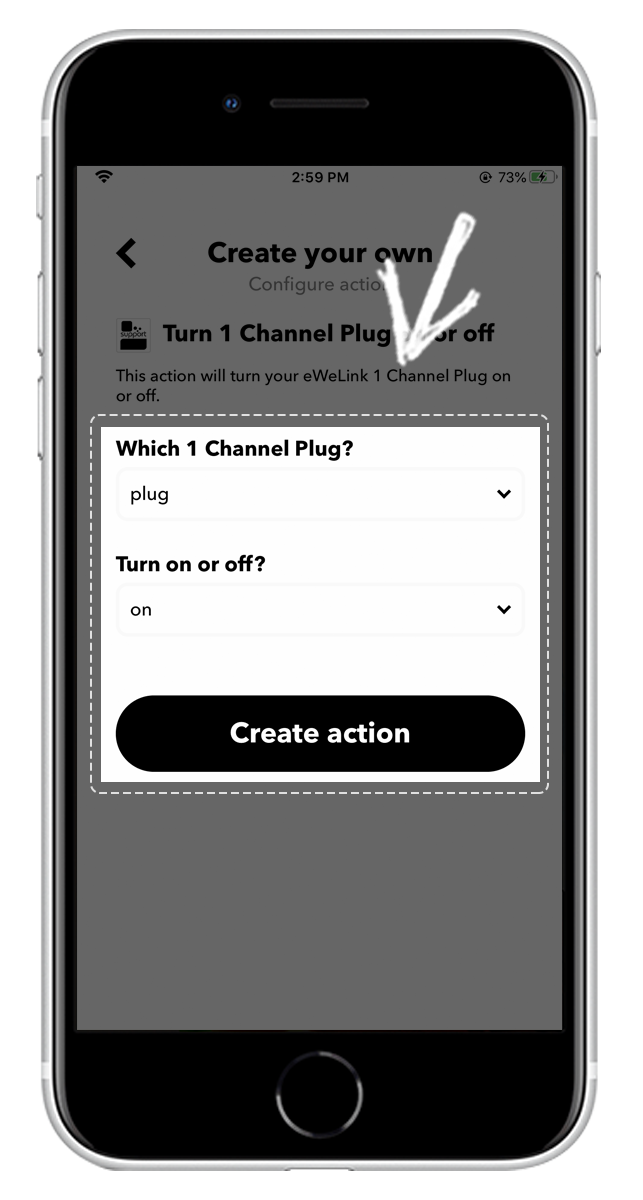 4. Select the action for the device to take.
5. Tap 'Finish'.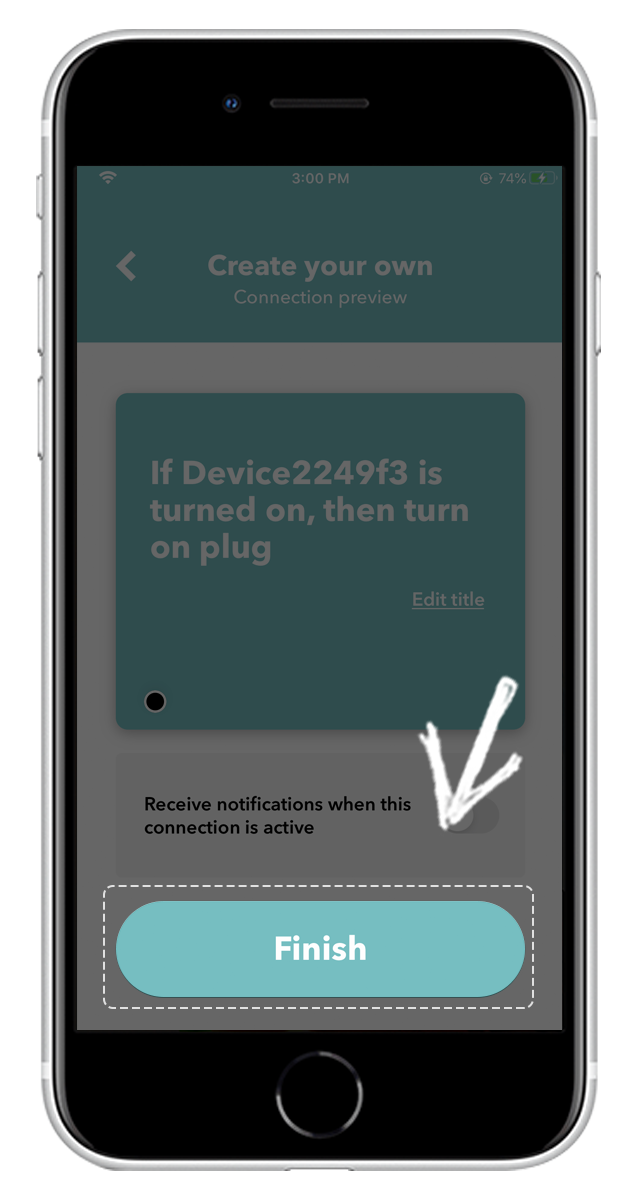 6. Tap 'Connect' to enable this applet.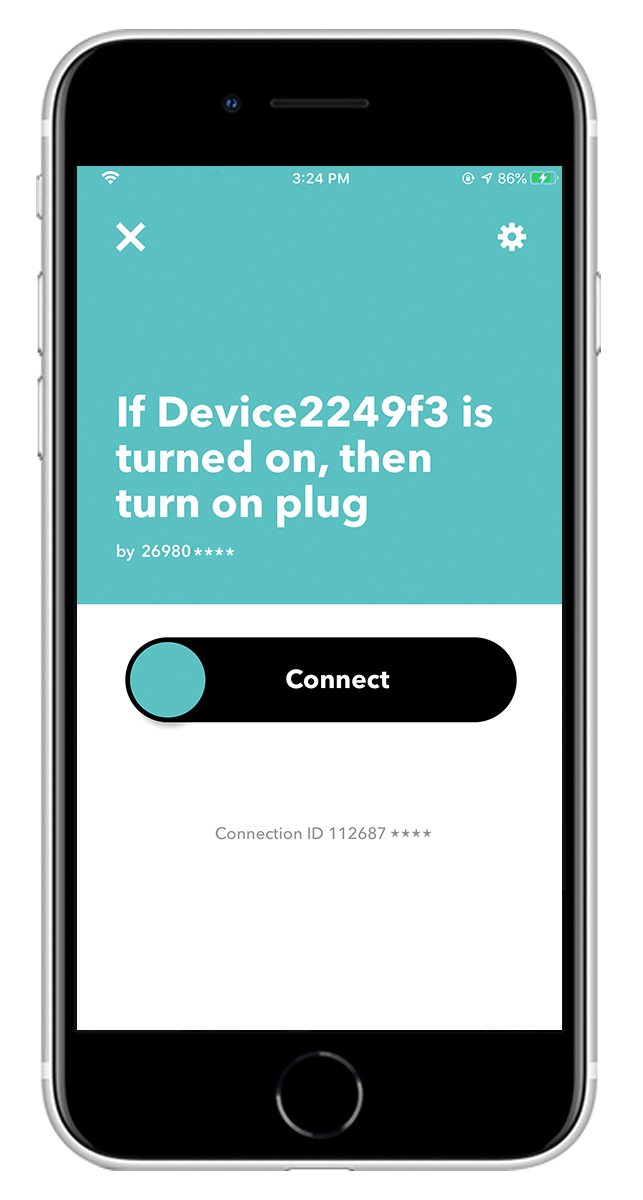 So far, you have successfully created an applet. Please feel free to create or connect more applets and experience the powerful automation with IFTTT.